MEDUSA® - YOUR SOLUTION FOR AIRBORNE MARITIME SURVEILLANCE
The optimum operation of an airborne maritime surveillance system is more demanding than ever - requiring enhanced mission management capabilities:
multiple sensors / subsystems need to be operated in parallel,
data and information are visualized / analysed / downlinked,
the mission planning is done / updated / shared,
and documentation, reporting and tasking, storage and archiving
add to the spectrum of requirements.
Our Mission Management System MEDUSA® integrates multiple remote sensors and mission system components into one user-friendly, network-based data acquisition and processing framework.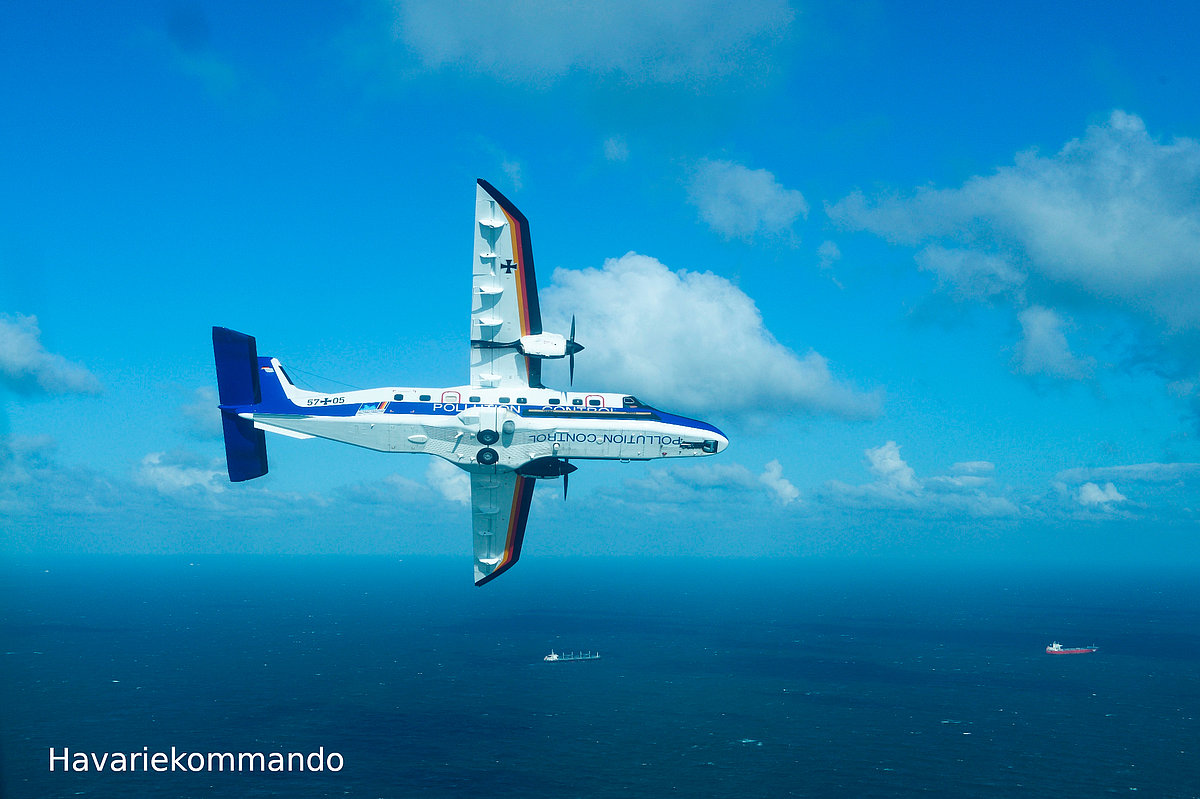 Main features of the Mission Management System MEDUSA® :
real-time display of sensor data
immediate post-overpass analysis of sensor data
support of third-party sensors
support of multiple workstations
integrated situational awareness display
integrated GIS capability with GIS file export
unique software for oil spill analysis *
in-flight and ground processing
support of various communication systems
mission planning and flight plan upload to primary system
computer-aided generation of reports
automated scene analysis
redundant storage and long-term archiving
operable as a subsystem of an external mission system
* Our analysis software is unique in terms of analysing the data acquired using OPTIMARE's own sensor technology.
Our Mission Management System MEDUSA® is designed to cover a wide range of missions such as (not limited to)
airborne maritime surveillance,
pollution monitoring,
Exclusive Economic Zone protection,
Search & Rescue,
sea traffic surveillance,
border patrol
and fishery patrol.
Please get in touch with us to discuss your specific needs.
The Mission Management System (MMS) MEDUSA® is the core of the complete MEDUSA® System. Equipment-wise the MMS primarily comprises
the Mission Computer System (MCS),
one or more lightweight and ergonomic Operator Consoles,
a complex Equipment Rack, and
a network connecting all subsystems to the MCS.
The Mission Computer System may consist of one or more Mission Computer Units which as a whole execute the software of the Mission Management System, continuously store all mission data and provide the graphical user interface to the operator. Further, the Mission Computer System integrates all connected sensors and communication systems.
Depending on the configuration the Mission Computer System may also include laptop and tablet computers for observers and the flight crew (internal communication). In conjunction with the Operator Console(s) the Mission Computer System provides the operator with an ergonomic Human Machine Interface enabling him to efficiently carry out the mission. OPTIMARE often develops its own mission computers to account for the variety of interfaces needed for the particular configuration.