The OPTIMARE SpillWatch!® LR is a non-contact, optical sensor for real-time around-the-clock detection of oil leaks and spills for various industrial applications. A timely alert enables countermeasures not only limiting damage to the environment but also reducing cost for remediation and clean-up.
The OPTIMARE SpillWatch!® LR sensor is installed downward-looking, up to 30 meters above the surface. We also offer the standard variant OPTIMARE SpillWatch!® for a reduced measurement distance of up to 10 meters.
If you have questions please get in touch with us.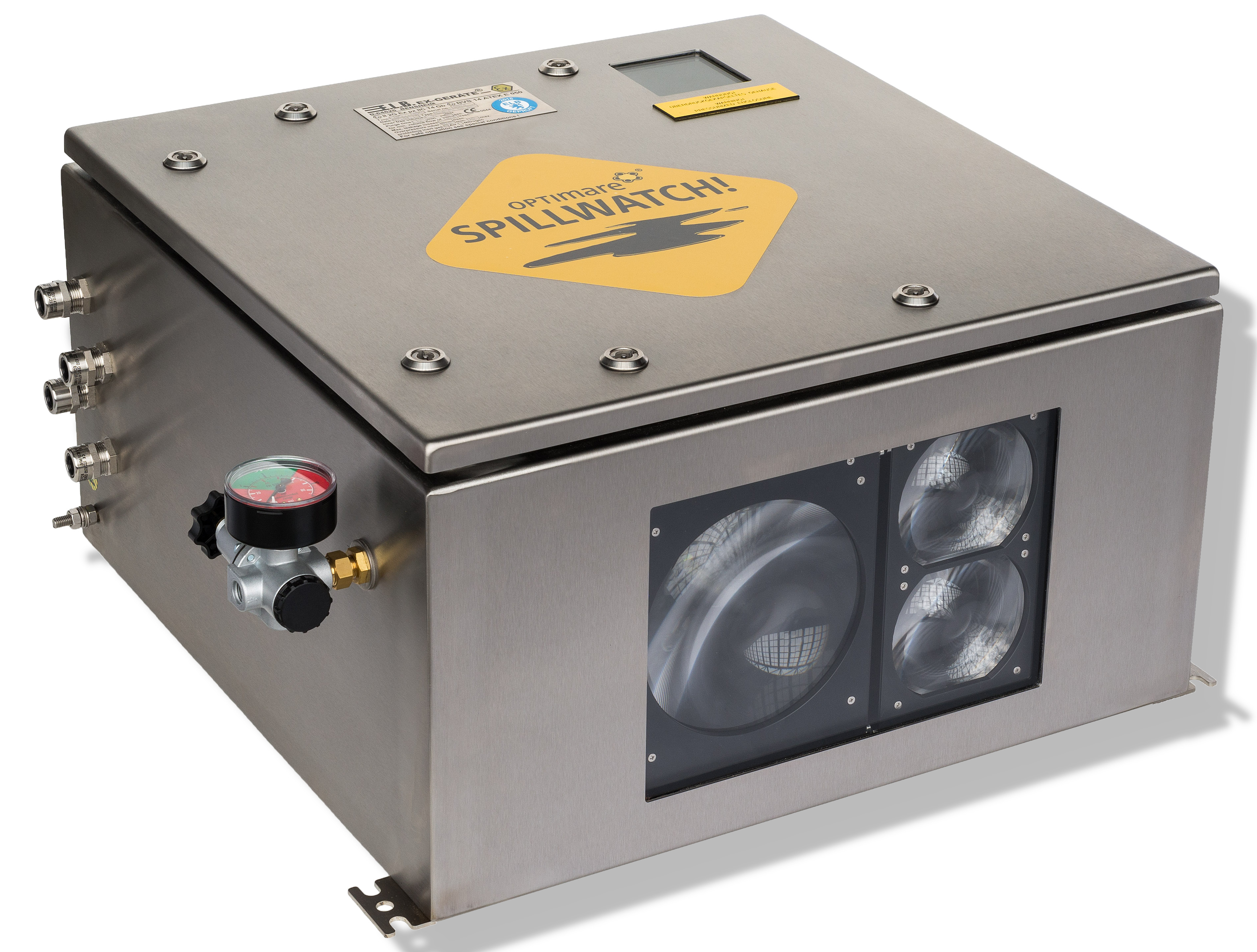 Typical application areas include
Offshore oil platforms
Tank farms
Pipelines, pump stations
Ports, oil terminals
Rivers
Power plants
Desalination, intake protection
Process water
Runoff water from industrial plants
Mining
Aquaculture
Petro-chemical plants
Due to its detection range of up to 30 meters the OPTIMARE SpillWatch!® LR system is especially suited for installation on oil rigs. The system is designed and manufactured for deployment in rugged settings.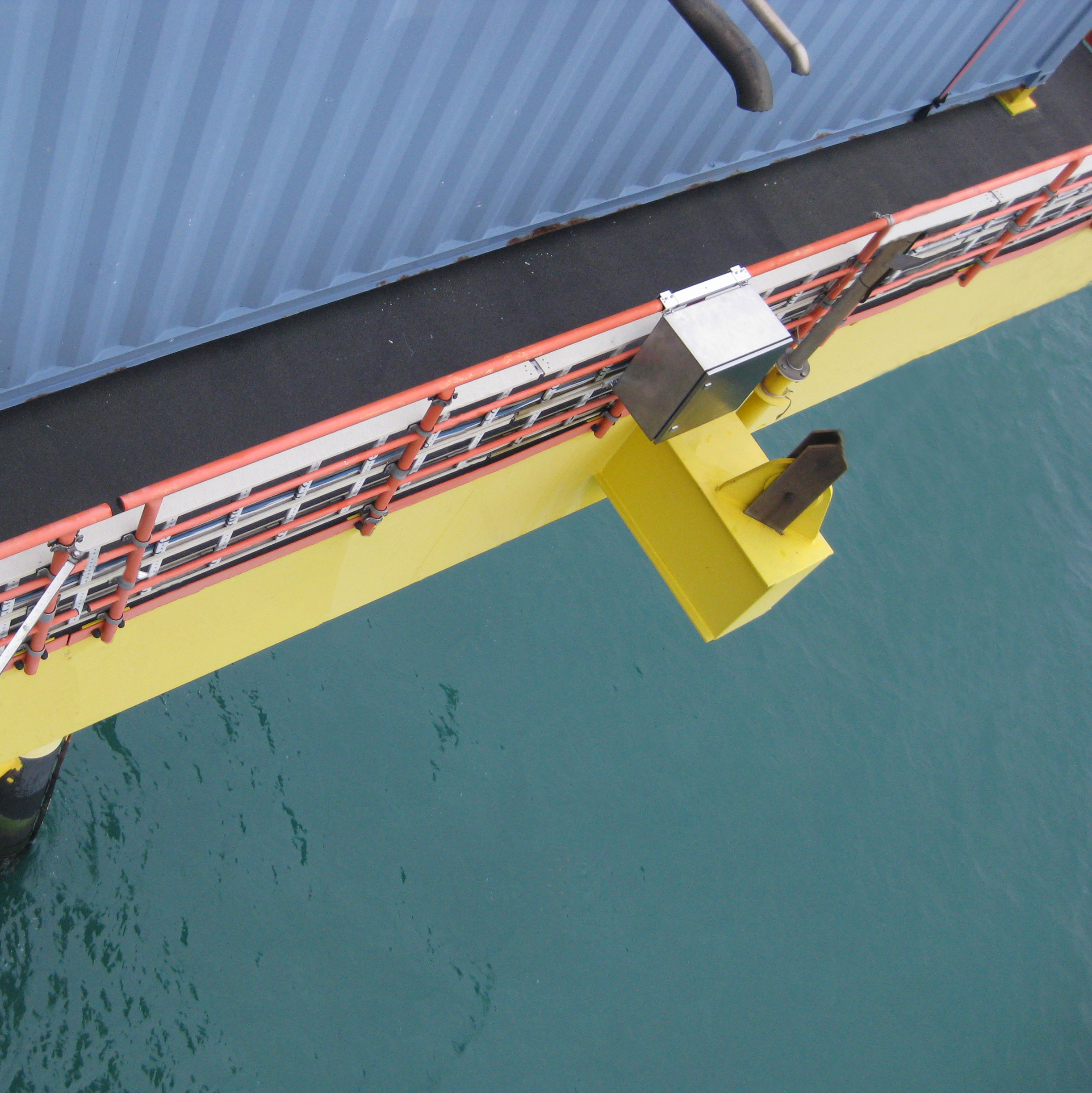 Highly effective LED-based excitation
Based on fluorescence excitation and detection
Ruggedized design (IP66)
Cost-effective, low-maintenance
Multiple interfaces
The sensor technology is based on fluorescence excitation and detection. Its innovative optical set-up and all-solid-state opto-electronic components guarantee high sensitivity and allow low-maintenance operation. The system automatically filters out ambient conditions (e.g. sunlight), providing highly reliable detection under all light, weather and surface conditions.