The OPTIMARE LFS-P is a compact nadir-looking (non-scanning) airborne laser fluorosensor for day & night oil type classification. OPTIMARE's fourth generation laser fluorosensor was designed to be operated routinely as a part of a modern airborne maritime surveillance system.
More than two decades of expertise as well as progress in opto-electronics and laser technology enabled OPTIMARE to develop a laser fluorosensor with roughly one-third in size, weight, and power consumption compared to its predecessor, the LFS Light. The instrument is low-maintenance due to its ruggedized set-up and its liquid-free cooling system.
If you have questions please get in touch with us.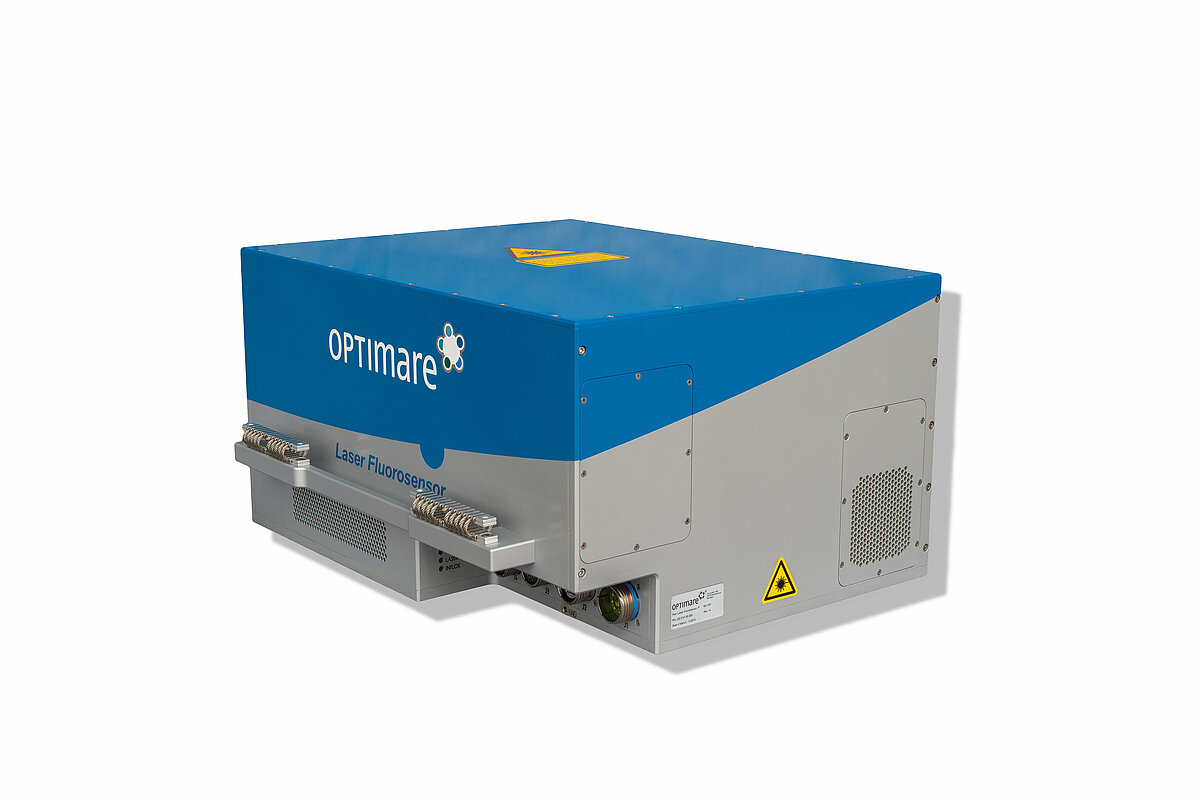 Detection and classification of crude oils and petroleum products
Detection and classification of fluorescing chemicals*
Measurement of thickness of optically thin oil layers
Hydrographic measurements
* within the penetration depth
Laser fluorosensors are the only airborne instruments for a day & night remote classification of crude oil, petroleum products and fluorescing chemicals spilled at sea. The airborne identification of the type of marine pollution can support both the coordination of response actions and the prosecution of polluters.